Bingo is cancelled until May 15th. This action is based on recommendations from the Public Health Department to avoid large gatherings.  Please check back for status updates.  Thank you for playing SACBC Bingo.
No Sunday services until May 10.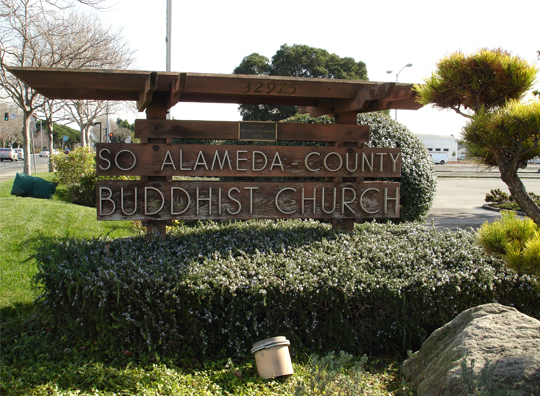 Welcome to our website
Southern Alameda County Buddhist Church
SACBC was established on May 26, 1961 and became independent from the Alameda Buddhist Temple on April 8, 1965. As a member of the Buddhist Churches of America, which has its headquarters in nearby San Francisco, we are part of the Jodo Shinshu branch, or what is also known as the Pure Land sect.
Free E-Waste Pickup Fundraiser Please Help Support

All you have to do is go to the following website: www.eWaste4good.com
Fill in your information and enter our organization as the beneficiary. Within a few days a dispatcher will call you to schedule an at home or office pickup date. Then, your electronics will be picked up, recycled and the proceeds will be sent to our organization. You can also call eWaste4good at 800-317-3112
Thank You for Helping Us!!
Items we pickup, working or not:
All Televisions, Computer, Monitors, Fax Machines, Desktop Copiers, Telephones, Vacuum Cleaners, Video Games, Computers, Calculators, Cell Phones, Printers, Household Phones, Scanners, Laptops, Stereo Systems, Medical Equipment, Power Tools, Small Appliances, Networking Equipment, Keyboards, Mice, Misc Wires, and Cords Speakers, and Much More!